5 Qualities to Look for in an SFR Property Services Provider

Jason Myers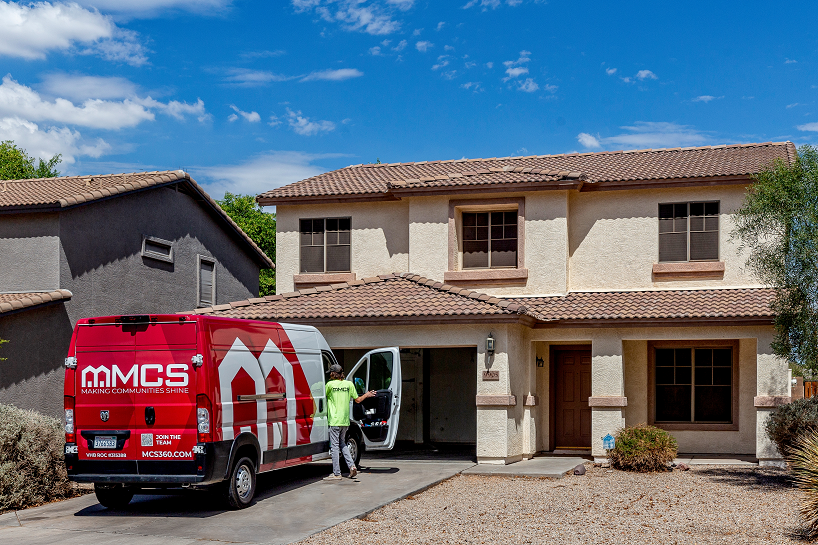 Managing multiple residential investment properties requires strong local partners. Property services providers are key to keeping your assets in good quality condition. This means shorter vacancies, local code compliance and potential financial savings realized from regular maintenance.
High-quality property services providers are in short supply these days. So, what do you look for in a partner to help protect your single-family rental (SFR) investments and enhance your bottom line?
On-time renovation work and strong communication
When renovation work is delayed, a rental sits empty longer—and that means lost revenue. A strong property services partner understands your business and respects your timelines, communicating clearly and often to ensure teams are aligned and expectations are met, as well as providing complete transparency throughout the project. MCS prides itself on having one of the shortest renovation cycles in the industry, relying on processes designed to handle a high volume of work orders for projects both big and small.
Full-service property maintenance offerings
You don't have time to call multiple vendors for every asset in your portfolio. Whether it's occupied maintenance, tenant turns, inspections, seasonal maintenance, or renovation work, look for a single partner that can manage it all with an experienced team of service technicians, project managers and management. MCS offers a complete suite of services so our clients can rest easy knowing their SFR properties are in good hands.
Field presence and support
Seek out a partner that has a "boots-on-the-ground" presence in your market and can self-perform. Local teams with subject matter experts will better understand the challenges you face, are connected in the market, and understand local regulations and code compliance. Plus, partners with a local presence can maintain oversight of third parties, if required, to ensure quality and accountability.
High standards and quality work
A partner that emphasizes quality assurance is critical. Ask to see examples of a provider's work, and seek to understand how quality checks are managed. At MCS, for example, our culture of accountability and vetting processes set us apart in the industry. Plus, our project management structure is designed to provide a high level of QA on projects and minimize punch list items and callbacks. But don't take our word for it. We can share hundreds of before and after pictures of our work and feedback from our partners.
A strong technology platform
For a property services provider to efficiently manage a wide range of services in various markets, technology is critical. So, be sure your property services partner has a reliable technology platform on the back end. MCS has expanded its technology platform for the SFR market by developing its own system for work order management, project management, quality control and billing that can seamlessly integrate with your technology platforms, ultimately providing more efficiency and transparency on each project.
If your current SFR property services provider doesn't check all of these boxes (or you are busy hiring multiple contractors to complete the work), contact Jason Myers at MCS to learn more about our SFR property services and how we can help make your investment properties shine.