How REO Renovations Yield Higher Returns and Faster Sales

Jason Myers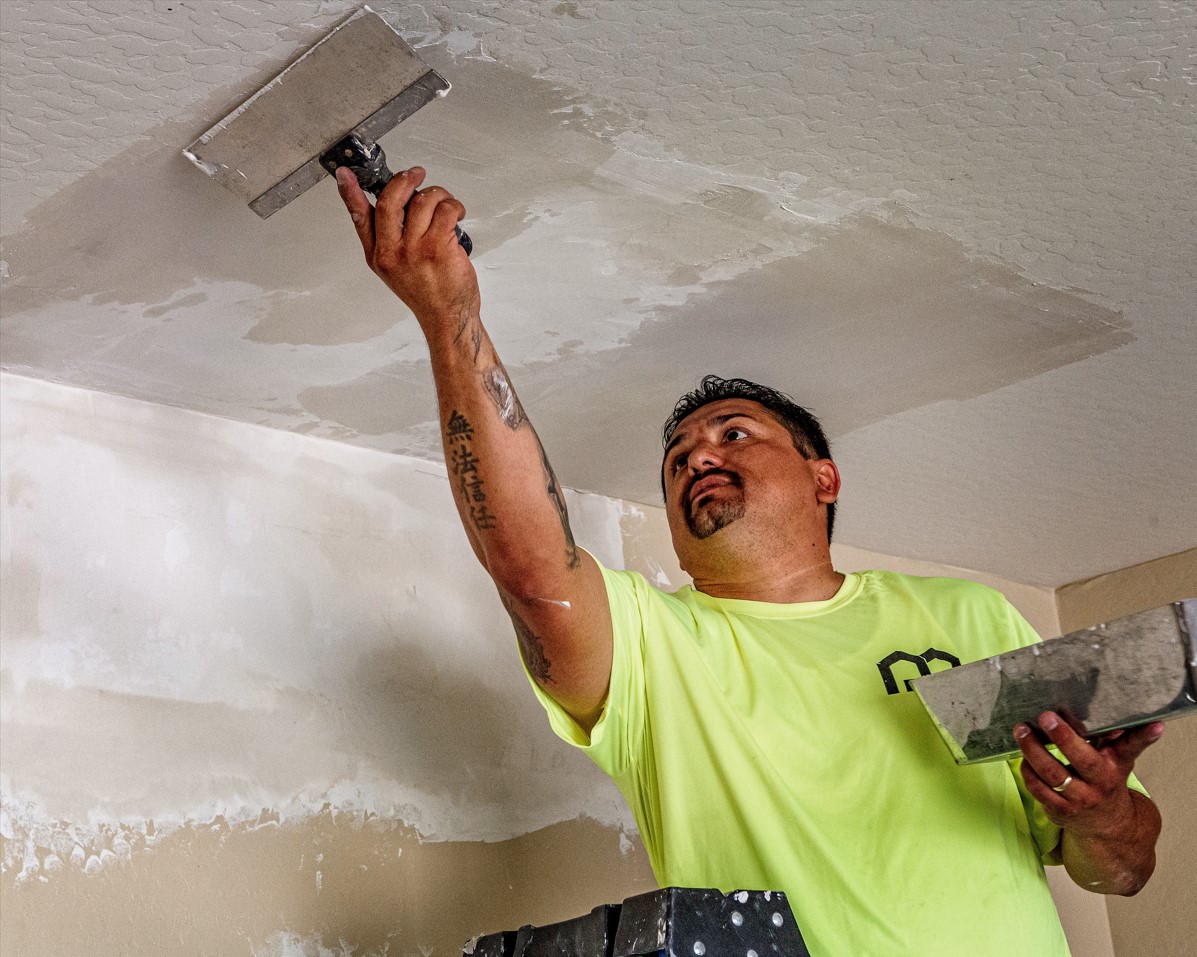 For properties that become real estate owned (REO), a solid renovation strategy could help yield greater returns and faster sales. Maximizing your potential returns requires getting a handle on the property condition, accurate costs and working with a proven partner.
---
[Keep reading...]
For properties that become real estate owned (REO), a solid renovation strategy can help yield greater returns and faster sales. Here's how to sell the homes on your books quickly and get the best-selling price while creating better-quality assets for first-time buyers.
Why invest in REO renovations
First, it's important to acknowledge that investing in REO renovations may not always be the best strategy. But as the hot home-sales market has cooled, now may be the right time to consider renovations to help your properties sell more rapidly and increase your potential returns.

But accomplishing both requires a balanced approach that's aimed at achieving parity within the local area. This requires understanding the neighborhood and the local housing market. You don't want the biggest or the fanciest property on the block. Rather, to increase your potential return, you're looking to bring each property up to the median level of the other homes in the neighborhood.
Deciding on REO renovation repairs and upgrades
To make the most informed decisions regarding REO renovation, you'll need to dive in and analyze your properties and projects from top to bottom. Maximizing your potential returns will require getting a better handle on the condition of your properties as well as accurate cost and resources estimates for renovations. So, you'll need asset and cost analyses as well as a reliable partner who can support transparent tracking and workflows, implements value-engineering methods and has extensive experience renovating homes.

An asset analysis can help you figure out which repairs and renovations to take action on while the cost analysis ensures you're making the right repairs and upgrades to get you the return you're expecting. Finally, having a workflow system in place helps you track everything, so your project stays on time and on budget.
Maximizing the potential of your REO renovation ROI
Achieving parity with the neighborhood can be challenging, and there are no true standards for REO renovations. But there are a few common repairs and upgrades that reliably yield the best returns.

First, start with the obvious repairs: Fix the things that are broken. From there, you may only need a few minor upgrades to achieve the best returns. A fresh coat of paint, new (matching) plumbing fixtures and upgraded appliances can help attract buyers without breaking your budget.

Make sure carpets are clean (replacement is sometimes the best option), tiles aren't broken, light fixtures work and doorknobs match. You don't need the highest-end fixtures either. Remember that you're aiming for a clean, safe and functional property that holds up against other homes for sale in the neighborhood.

In some instances, the property may be rundown or seemingly in disrepair. These projects may require a complete renovation that includes remodeling the kitchen and bathrooms, new flooring, painting and even a new roof. Working with a renovation company like MCS can help you determine the project scope and costs to help you make an informed decision on whether the project makes financial sense.
Where not to spend your REO renovation dollars
Your repairs and upgrades will be based on neighborhood parity as well as your own analyses. But there's one upgrade most REO experts warn against: adding a pool. It's a no-win investment for REO properties that you'll want to avoid.

You also can most likely skip on marble countertops, premium flooring, a kitchen backsplash, upgraded sinks and crown molding. While these look nice, it can be difficult to recoup your investment on these types of upgrades.
Choosing an experienced REO renovations partner
Because REO renovations are typically more challenging due to their intense ROI focus, you'll want to work with a qualified partner for your renovations. Look for a company that has a proven track record of meeting timelines and budgets — as these are the top factors contributing to your ability to generate a return on your investment. For example, MCS has an established track record working with some of the largest Single-Family Rental operators providing renovation services to help them maximize their investments. This experience allows us to employ best practices, cost-saving measures and efficient products to enhance a home.

Not only can MCS handle your renovations, but we can also provide REO property preservation and inspection services to help mitigate the risk of holding properties and reduce holding timelines. Find out how MCS can be your trusted partner in REO renovations to help achieve greater returns and faster sales. Contact Jason Myers to learn more about our team and services.