MCS Helps Top-5 Mortgage Servicer Manage Vacant Property Registrations [Case Study]

Jeff Connell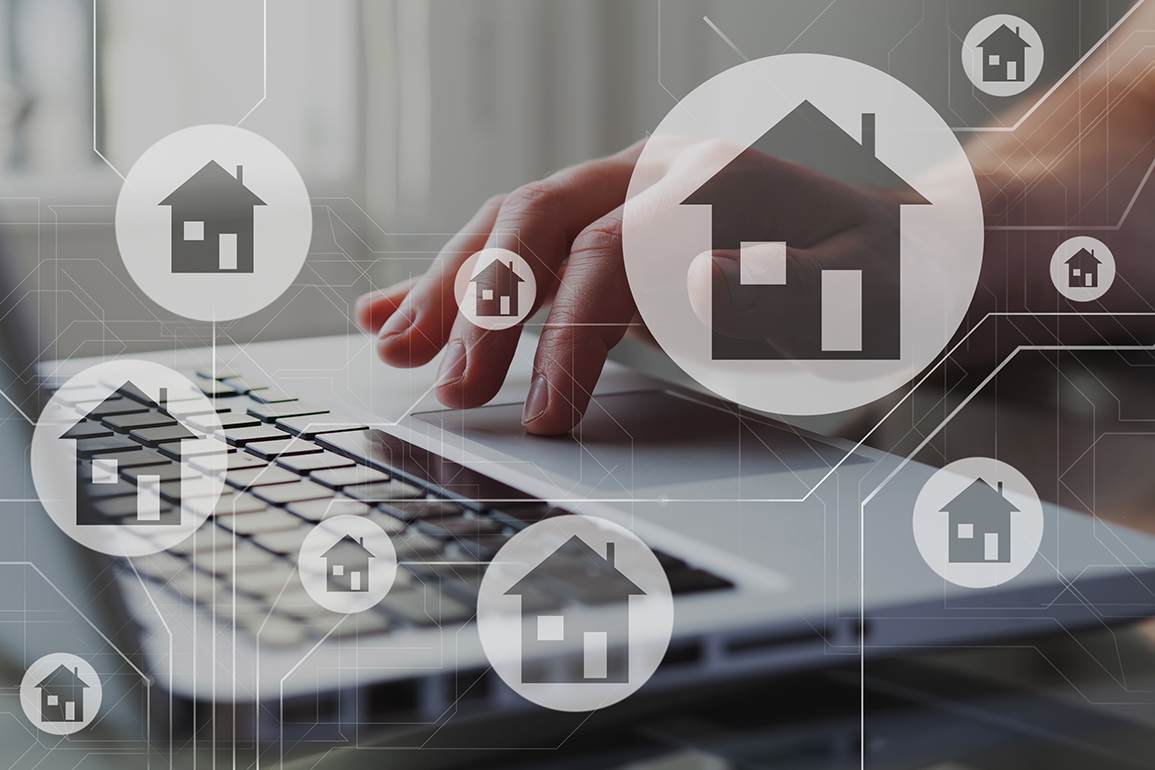 Mortgage servicers have a never-ending list of responsibilities, and one critical item is vacant property registrations (VPRs). VPRs can cause headaches for many servicers, as small fines add up to major penalties. If fines pile up, municipalities may enact liens that could prevent a servicer from selling a property. Plus, registration requirements change frequently, necessitating constant monitoring to ensure compliance.
So, how can a mortgage servicer better manage its property registration process? By bringing in a trusted partner to help. Here's a prime example of such a partnership in action: When one of the country's largest mortgage servicers needed assistance, they called on us to handle all aspects of their VPR program. This case study helps illuminate the value of a strong VPR partner like MCS.
ABOUT VACANT PROPERTY REGISTRATIONS
First, why are VPRs so important? Municipalities commonly enact ordinances that require the owners of vacant properties to register those properties with the city. In most cases, VPR requires a fee payable to the city. Vacant properties that aren't registered in a timely manner incur penalties, which can add up over time.

Vacant property registration also applies to loan servicers with properties that are in default. Tracking enacted registration ordinances by municipality, understanding the related registration (and deregistration) requirements and completing the actual property registration process can be a time-consuming—and expensive—undertaking. But failing to do it correctly carries its own risk.

At MCS, we've handled vacant property registration for our clients for more than 15 years, compiling a comprehensive and continuously updated database of local ordinances across the country. Our mortgage servicer clients look to us to process property registrations with the appropriate mandatory forms and the proper municipal contact, as well as to renew registrations and deregister properties upon notification that a property has been disposed of.
THE SITUATION
VPRs are either managed internally (by the property owner or servicer) or via a third-party provider, who takes over the process and keeps the client updated on the status. In this particular case, a top-five mortgage servicer was managing its VPR process internally.
THE CHALLENGE
The servicer was struggling with several aspects of its internal VPR program:
The volume of VPRs and meeting its own internal service level agreements (SLAs), audits or performance measures.
The potential for an increase in delinquencies and not being able to adapt to volume changes as easily as a dedicated provider could.
Maintaining an appropriate level of staff to manage the process as loans move off and on the books continuously, which led to being understaffed or overstaffed.
Questioning their database as they only had their assets to test, which wouldn't provide robust coverage across municipalities.
After a two-round RFP process, MCS won the business by demonstrating that we'd be able to address the partner's primary pain points. Our VPR data matrix and integration capabilities as well as our proven track record of managing high volumes of registrations in multiple municipalities across the nation were key to the decision.
THE SOLUTION
To effectively manage VPRs for dozens of partners, MCS maintains a proprietary VPR matrix. We track more than 2,600 different ordinances across 19,000 municipalities. The database spells out the requirements for registering in each location and is continuously updated as ordinances are created or modified. MCS classifies all of the ordinances it tracks by risk (high, medium or low) to gauge the potential exposure and prioritize the work to be completed. Plus, we have an internal quality-check group that reviews ordinances quarterly, biannaully or annually, based on the associated risk level.
For MCS to assume the servicer's VPR responsibilities, a wide range of tasks within and beyond the matrix were required, including:
Projecting volumes: MCS worked with the client to project volumes to ensure proper staffing and the ability to meet SLAs.
Auto-closing accounts: Before implementation began, MCS developed a process using data to confirm whether registration was truly required. Without that in place, the servicer's volumes (which ended up being much higher than originally estimated) could have been overwhelming.
Invoicing plan: MCS needed to ensure its ability to meet billing requirements via the servicer's invoice management system.
Converting responsibilities: To take over their VPRs, MCS had to create a plan to assume responsibility on behalf of the partner within the municipalities' systems and time it precisely with the project's go-live date.
Data conversion: MCS needed to load the partner's historical data into its system to determine the accounts that needed to complete renewals or deregistrations (and, again, sync with the go-live date).
Software implementation and API integration: MCS completed an integration with the partner's third-party app for VPR, establishing an API to allow the two systems to communicate. This API integration makes registrations—the ordering, fulfillment and updating—easier to manage for everyone.
Geocoding takeover: Initially the software provider was managing the geocoding process, which tracks properties by their address to ensure they remain in compliance. But over time, MCS determined that greater precision tracking was needed to limit the partner's potential risks and, thus, assumed responsibility for the geocoding process.
Post-go-live planning: Communication and work groups needed to be formed along with escalation paths to ensure the timely resolution of process issues and potential obstacles going forward.
THE OUTCOME
For the first month following project launch, the partners held daily meetings for the first month to ensure a smooth transition and encourage open communication. They continue to meet at least twice weekly. Monthly scorecard meetings are also conducted as needed to keep the process on track and ensure its success.

And the outlook for future collaboration looks positive, as the servicer's team has expressed their satisfaction in working with MCS on multiple levels, from MCS's ability to meet SLAs every month to the consistent levels of communication between their respective teams.

For mortgage servicers looking to reduce their risk and limit the amount they're paying in fees, having a partner like MCS is essential.
Looking for a partner to manage your VPRs? Learn how MCS can help reduce the hassle and risk associated with vacant property registrations and ensure your properties are always in compliance. Contact Jason Myers to learn more about our VPR services.


By the Numbers
In 2022, MCS's VPR team completed:
11,400 Initial Registrations
8,169 Deregistrations
6,792 Renewal Registration
1,273 Transfer Notices
810 Inspection Uploads
93 Bonds