10 Best Practices to Minimize Tenant Turn Time at Your SFR Properties

Jason Myers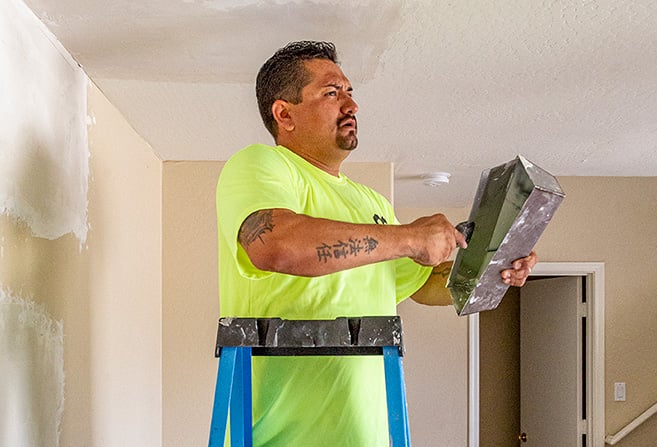 Learn the 10 best practices for minimizing tenant turn time at your single-family rental properties. From scheduling inspections to conducting maintenance checks, these tips will help you streamline the process and maximize rental income.
---
[Keep reading...]
As time passes, tenants inevitably move out. Your SFR investment must then be prepared for the next renter as quickly and as efficiently as possible. Having a defined action plan for turnover services from move-out inspections and basic repairs to deep cleaning and transferring utilities, as well as painting, rekeying, landscaping and other basic unoccupied maintenance tasks, ensures the property is ready to welcome its next occupants while maintaining community standards and minimizing time between rental income.
Here's a closer look at a few essential best practices to ensure a swift and successful tenant turn.
Minimize turn time. Keep an early eye on move-out dates and schedule your partners to come in as soon as possible so no time is wasted. And ensure your team understands the game plan and that all the necessary work is scheduled and completed on time and on budget.
Schedule an inspection. Have your property services provider conduct inspections after the tenant has vacated to get a good scope on the first pass and avoid change orders. Watch: [Video] Popular SFR Property Inspection Types
Service your HVAC system. HVAC maintenance checks are critical in prolonging the life of your system and avoiding extensive repair costs, and tenant turns are the perfect time to inspect and service your HVAC—or even replace it—as needed. [Related article: A/C Maintenance 101: A Checklist For Your Single-Family Rentals]
Perform a plumbing check. Your property services provider can examine the overall health of the system, check for existing and potential leaks, recommend upgrades (like new fixtures or low-flow toilets) and conduct a hot-water heater inspection and flush.
Conduct an appliance audit. Work with your property services provider to conduct an audit of the home's major appliances and systems. With a comprehensive audit, your provider can track that data for you and make replacement recommendations based on a unit's average lifespan and current condition.
Do a deep clean. Steam cleaning carpets, cleaning out vents, touching up interior paint and repairing or replacing blinds are usually at the top of most tenant-turn best practices lists.
Winterize (or de-winterize) as needed. If your SFR tenant turn occurs between early October and early March, you'll want to include winterization on your checklist to prevent freeze damage.
De-winterizing is also important as the weather warms up to bring back those systems that have been dormant through the winter like outdoor faucets or sprinkler systems.
Include an exterior cleanup. A general exterior touch-up can greatly enhance curb appeal. Basic landscaping and cleaning gutters are essential tasks, and power washing can help your house shine in lieu of a paint job.
Follow your preventive maintenance plan. Adhering to your overall preventive maintenance plan ensures you've had enough maintenance contact over the life of the lease that you know approximately what will need to be done at move-out before the tenant even returns their keys, which can save you money in major repairs as well as lost time. Having a preventive maintenance checklist helps you stay on top of necessary tasks to extend the life of your SFR assets.

Streamline your decision-making.

Work proactively with your property services company to create a plan for the standard services that will need to be performed between renters, such as painting, drywall repairs and re-hanging doors. Working with a single property services partner to support your SFR investments through the entire rental lifecycle can also help streamline your decision-making processes by building familiarity with specifications, timelines and expectations.
Find out how MCS can be your trusted partner in minimizing downtime between renters and make tenant turns a seamless process. Contact Jason Myers to learn more about our team, our technology and our services.