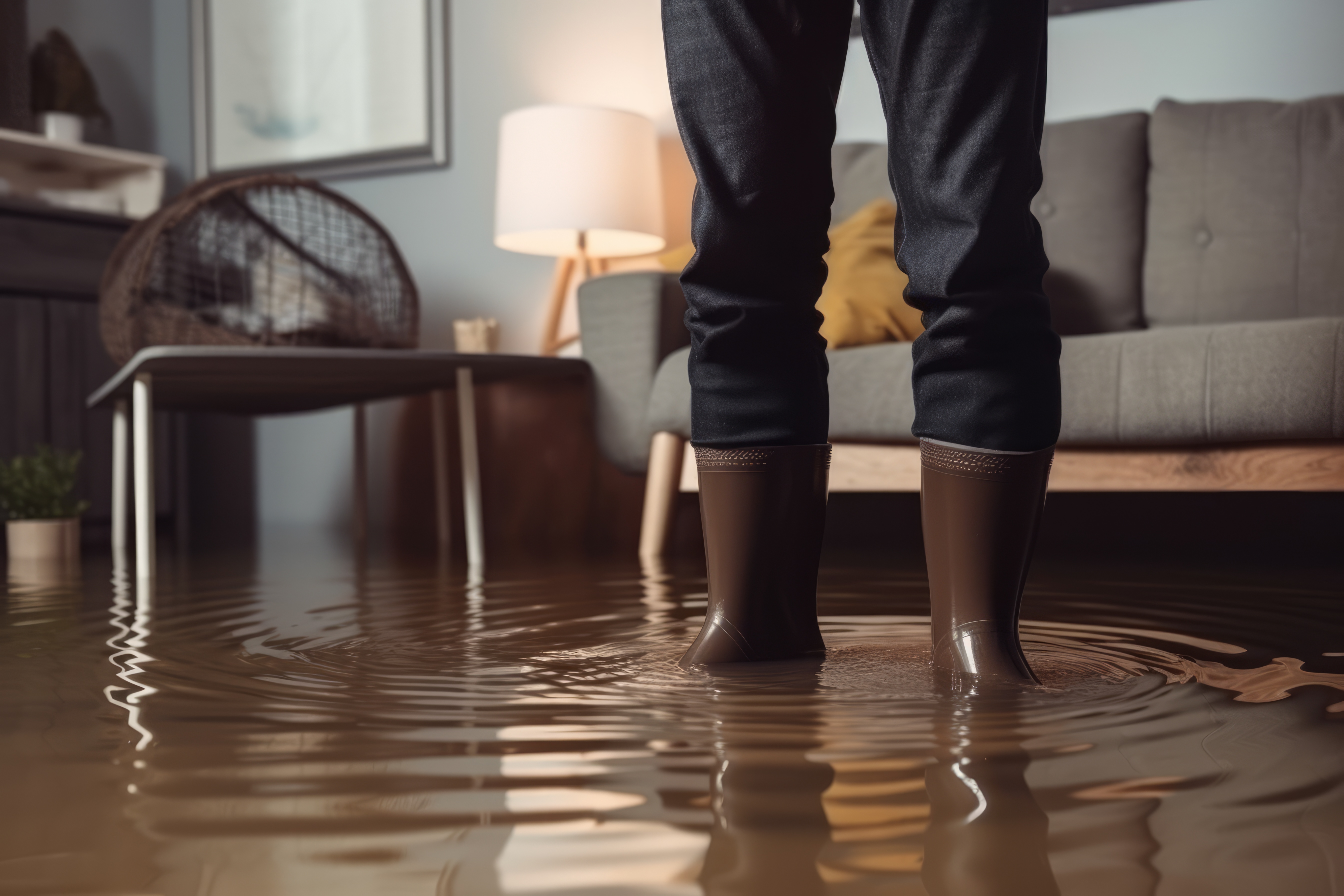 For SFR investors disasters are an ongoing threat that can't always be avoided—or even planned for. But by taking decisive action during the various phases of disaster remediation, you can help minimize damage and address issues before they get worse. Explore ways to be prepared, even if the unexpected happens.
---
[Keep reading...]
For single-family rental (SFR) investors and operators, disasters like organic growth, fire damage and water damage (whether the result of plumbing issues or storms) are an ongoing threat that can't always be avoided—or even planned for. But by taking decisive action during the various phases of disaster remediation, you can help minimize damage and address issues before they get worse.
Who to call for disaster remediation
First things first: Knowing who to call for help after a natural disaster or other issue is critical, and the decision primarily depends on how extensive the damage is and/or how quickly it was caught. For problems like severe organic growth, a fire with major damage or extensive water damage with organic growth, you'll need a licensed restoration services company that focuses exclusively on remediation.

For smaller remediation issues like minor organic growth, flooding or similar problems that were caught quickly, a property services partner like MCS can help to clean up, dry out and put everything back into place in your SFR property. MCS can also conduct inspections, help manage the remediation process and perform any needed repairs after the remediation work has been completed.
Phase 1: Proactive preparation for a disaster
Like most other aspects of protecting your SFR investment, successful disaster remediation requires being proactive against threats whenever and wherever possible, including heeding warnings of an impending disaster.

Be sure you have a plan in place regarding what needs to be done before a natural disaster strikes. And at the first sign of an adverse weather event that could threaten your property, reach out to your property services provider and discuss a proactive plan for help. Don't wait until the day before a storm is forecast to hit—the necessary supplies will be scarce, and your provider will likely be focused on securing their own properties. Other proactive steps include:
Conducting inspections before a heat wave or a storm: If a severe heat wave is in the forecast, your property services provider can conduct foundational inspections in advance to check for issues like separation between the floor and walls. If a storm is expected, your partner could perform an exterior inspection to assess the condition of the property beforehand and note potential issues that may need to be re-checked and addressed afterward.
Boarding windows before hurricanes: If your property is located in an area that's under a hurricane watch, your property services provider can board up windows to help minimize storm damage. In fact, they may even be able to store boards and materials already sized for your properties' windows so they can act quick when storms are approaching.
Building good relationships with your tenants: When you've built a high level of trust with tenants through proactive and ongoing communication and responsiveness to their needs and requests, they'll be more likely to call you immediately when there's a problem. Keeping them satisfied helps you minimize potential damage in a natural disaster as well as take proactive steps to prevent it from becoming a bigger one.
RELATED ARTICLE: The SFR Owner's Guide To Disaster Preparedness And Recovery
Phase 2: Immediate aftermath
A disaster can be disorienting for everyone involved, but taking quick action helps ensure the best possible outcome. Here's where to start:

Schedule a post-disaster inspection. Don't wait to schedule post-disaster inspections to get eyes on properties and check for issues like water or wind damage. While you might not be able to get a full scope immediately after a disaster that involves a lot of homes in an area, these inspections can help simplify your decisions about which properties you want to address first and which can wait.

Use technology to help determine a disaster's impact. When a major disaster strikes, it may be difficult—if not impossible—to even reach your properties in the immediate aftermath. This is where tech tools can help provide peace of mind. For example, there are multiple tools that can outline flood areas and tornado paths, and you can leverage that information to estimate the areas that were most likely impacted.

Take immediate preventive steps to minimize damage. Water damage from a disaster can wreak havoc on your properties—and fast. If a post-disaster inspection shows that water has entered the structure, you'll need to take steps immediately to cut out drywall before the damage becomes more extensive and expensive. Having your property services provider immediately remove the drywall puts you in a much better position in the long run to make the necessary repairs and get your property back on the market. They can also help with issues like tree and fence damage.
Phase 3: Scope and action for disaster recovery
The final phase of disaster remediation involves having your property services provider scope the damages once they are safely able to access the properties and complete a thorough assessment of the overall damage and the most critical issues that must be addressed. Just as with the other phases, it's essential to act quickly to minimize existing damage and prevent further degradation of your properties.

Understanding the appropriate steps to take in each phase of a natural disaster is essential, but having a trusted property services partner by your side to help see you through them is just as critical. Find out how MCS's disaster remediation and recovery services can help secure your investment during every disaster phase. Contact Jason Myers today.