[Video] 2023 SFR Property Management Essentials

Jason Myers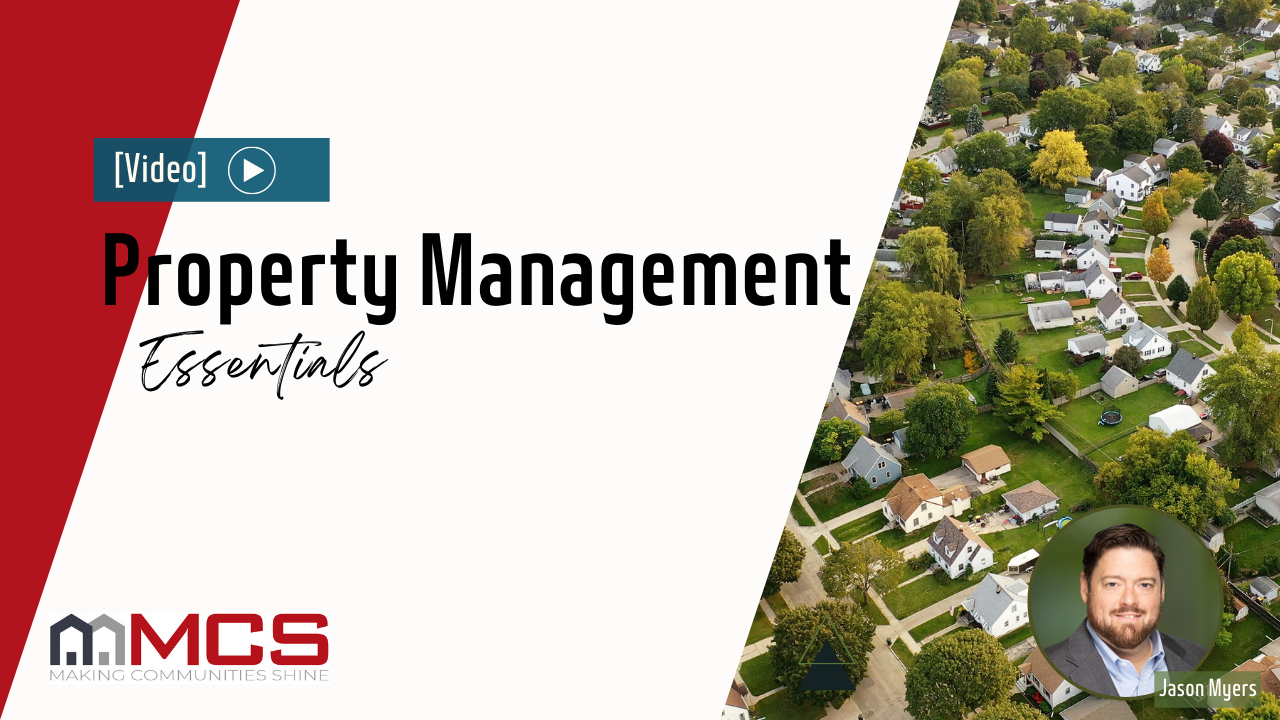 Watch our latest video where Jason Myers tells us the top three things single-family rental and multifamily property managers, investors and property holders should have on their 2023 priorities list to ensure the longevity of your systems and the profitability of your rentals.
[Video Transcript]
Hi, I'm Jason Myers with MCS.
On a day-to-day basis, I work with large institutional investors, property managers, large property holders, mortgage servicers and other groups that are holding and maintaining single-family and multifamily assets. We came up with a list of things for 2023 that should be on your radar to ensure the longevity of your systems and ultimately the profitability of your rentals.


#1. Build a Database of Fixed Assets
What are you doing from a longevity perspective with your hard assets? Are you cataloging and understanding your HVAC systems, your refrigerator, stove, microwave, large appliances? Do you have a database to understand what the products are? Are there any recalls? What the warranty looks like to ensure that you're getting every dollar you can out of these items and you're taking care of the preventative maintenance to make sure that those things last as long as possible?


#2. Develop a Preventative Maintenance Plan
What are you doing from a preventative maintenance side? A lot of organizations suggest bi-annual HVAC check-ups, annual reviews of pools, potentially a start for those, as well. Look at your kitchen appliances—What are you doing to ensure there are no issues long term; and are [you] trying to find small issues before they become large problems?


#3. Work with a Trusted Partner
And lastly, and maybe the most important is: How are you viewing and what are you considering when you're looking at a partner out there in the field? Are they wearing their own shirts? Are they managing a crew of self-employed or are they working with actual employees in their company? What do their background checks look like? Do they have licenses? Are they insured? Are they protected and have they had a track record of success to ensure that your property is in the hands of someone who is capable, confident, and able to do the work well?

If you have any of these concerns and what to talk about them more, I'd love to have a conversation. Feel free to reach out to me directly at MCS and we'll see if we can offer support.
[End Transcript]
Looking for more property management tips and advice?
Read: 3 Key Elements for Successful SFR Investment Property Management >>
Or contact Jason Myers to learn more about how we can help you save money on maintaining your SFR portfolio through reliable and quality services that keep you and your tenants happy.