8 Best Practices for a Successful SFR Tenant Turn

Jason Myers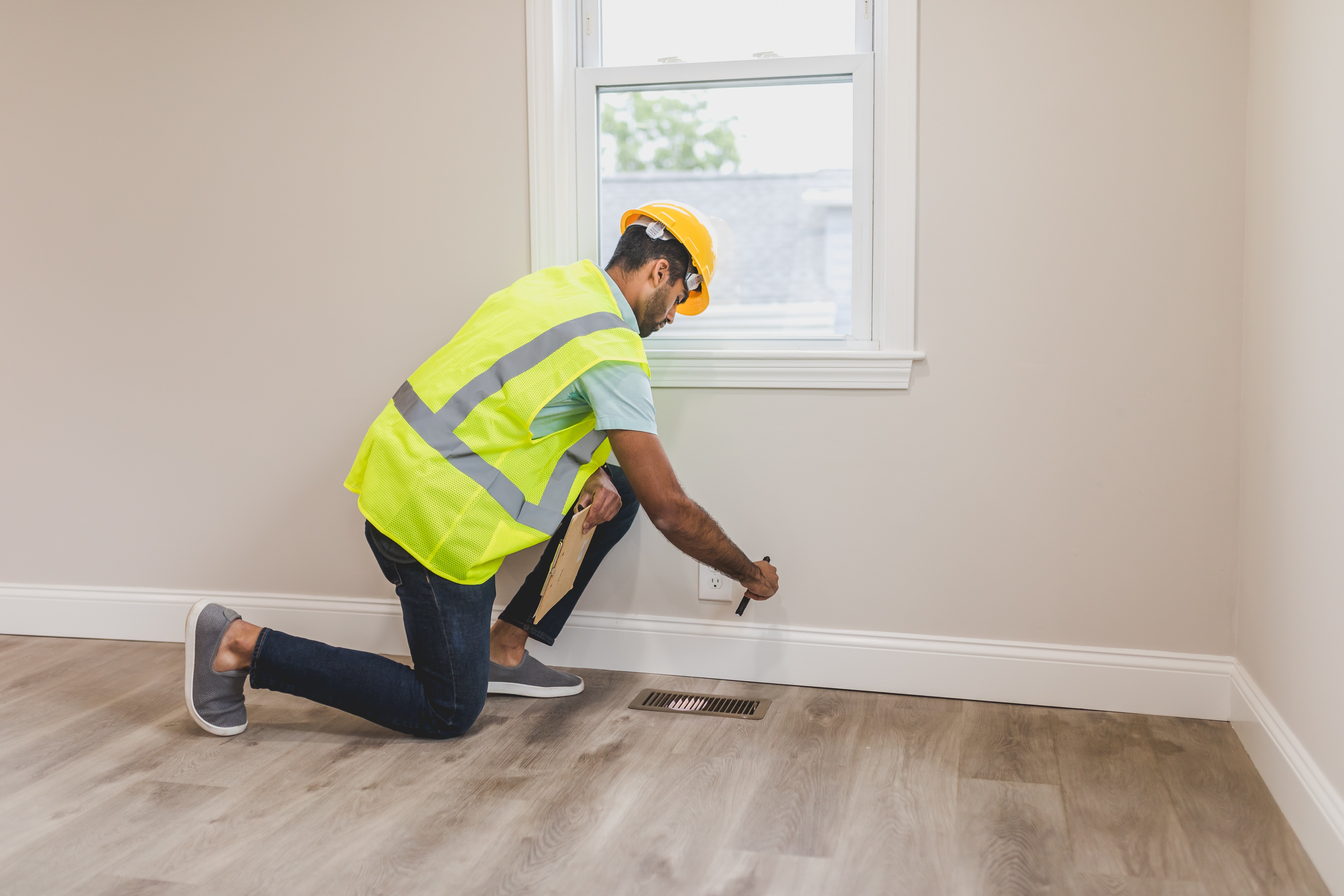 When a tenant vacates your single-family rental (SFR) property, there's likely an extensive punch list that should be completed before your next tenant can move in—and the clock is ticking. These eight SFR tenant turn best practices can help ensure the home is in order when your new occupant arrives.
SFR Tenant Turn Best Practice #1: Minimize turn time
Because a standard SFR tenant turn is three to five days, being proactive about maintenance and cleaning priorities is critical. After all, an empty house is lost revenue. A successful tenant turn requires that everyone on your team understands the game plan and that all the necessary work is scheduled and completed on time and on budget. Be sure you keep an early eye on move-out dates and schedule your partners to come in as soon as possible so no time is wasted.

Also, getting your property ready for the next tenant as soon as possible can help keep squatters from occupying a property as well as prevent scams where unauthorized individuals try to rent someone else's property. With a crew onsite quickly and the property ready to rent in a short period of time, squatters and scammers have less time to make a move on an unoccupied home.

Related: 5 Strategies to Reduce Tenant Turn Time (and Lost Income)
SFR Tenant Turn Best Practice #2: Schedule an inspection
Attempting to schedule and/or complete an inspection while tenants are still in the house is typically counterproductive for a variety of reasons—first and foremost because the tenant is in the process of moving, so it can be difficult to get a clear, unobstructed view of the home and any potential damage or extensive cleaning issues. So it's best to have your property services provider conduct inspections after the tenant has vacated.

"Having the house empty enables us to get a good scope on the first pass versus having to do change orders, which will save money for our client on the back end," says Dan Neff, MCS Market Operations Director in Columbus, OH.

As noted in Best Practice #1, squatters and scammers continue to try and take advantage of unoccupied rentals. As the owner or manager knowing the property is supposed to be vacant, regular interior and exterior occupancy checks can prevent headaches and preserve the asset, ultimately saving money from dealing with unnecessary hassles.
SFR Tenant Turn Best Practice #3: Service your HVAC system
HVAC maintenance checks are critical in prolonging the life of your system and avoiding extensive repair costs. And tenant turns are the perfect time to inspect and service your HVAC—or even replace it—as needed.

"On every tenant turn, we replace the furnace filter and clean the coil on the outside condenser at a minimum," Neff says.

SFR Tenant Turn Best Practice #4: Perform a plumbing check
SFR tenant turns are also a prime opportunity for plumbing inspections and maintenance. Your property services provider can examine the overall health of the system, check for existing as well as potential leaks and even recommend beneficial upgrades. For example, could new fixtures like faucets or low-flow toilets help conserve water (and lower your water bills)? This is also a good time to do a hot-water heater inspection and flush.

SFR Tenant Turn Best Practice #5: Conduct an appliance audit
Before your property is rented again, work with your property services provider to conduct an audit of the home's major appliances and systems, noting the make, model and age of everything from your HVAC system and hot-water heater to the oven, microwave, dishwasher, washer and dryer.

"If some of these items may be coming to their end of life, it's a good time to replace them in between tenants as opposed to when the home is occupied or there's an issue with a warranty," says Jason Myers, MCS Vice President of Business Development. "With a comprehensive audit, we are able to pull that data for you and make replacement recommendations based on a unit's average life span and current condition."
SFR Tenant Turn Best Practice #6: Do a deep clean
An overall deep clean of the home is always in order between tenants. Steam cleaning carpets, cleaning out vents, touching up interior paint and repairing or replacing blinds are usually at the top of most tenant turn best practices lists.

An ozone treatment can be a final finishing touch to clear the air. This treatment can neutralize a variety of odors—from pets, urine, cigarette smoke and other unpleasant smells.

Looking for more SFR Property Management & Preventive Maintenance tips and advice?
Get the checklist: 6 Critical Preventive Maintenance Items for SFR Properties >>
SFR Tenant Turn Best Practice #7: Winterize (or de-winterize) as needed
If your SFR tenant turn occurs between early October and early March, you'll want to include winterization on your checklist to prevent freeze damage.

"This is a good time to check on attic insulation as well, as it often gets overlooked during renovations, and it's an important way to maintain energy efficiency in the home," Neff says.

Likewise, as the weather warms up, de-winterizing is also important, to bring back those systems that have been dormant through the winter, like outdoor faucets or sprinkler systems.

SFR Tenant Turn Best Practice #8: Include an exterior cleanup
While SFR tenant turn best practices dictate that the property's interior living spaces remain the primary focus, a general exterior touch-up is still in order and can greatly enhance curb appeal. Basic landscaping and cleaning gutters are essential tasks, and power washing can help your house shine in lieu of a paint job.

"While conditions of rental homes vary, we have our sights on one key goal during a tenant turn," Neff says. "When we leave a home, it should be clean, safe, functional and ready for a new tenant to move in the next day."

Find out how MCS can be your trusted partner in completing successful SFR tenant turns that maximize your revenue and create a welcoming experience for your tenants. Contact Jason Myers to learn more about our team and our services.