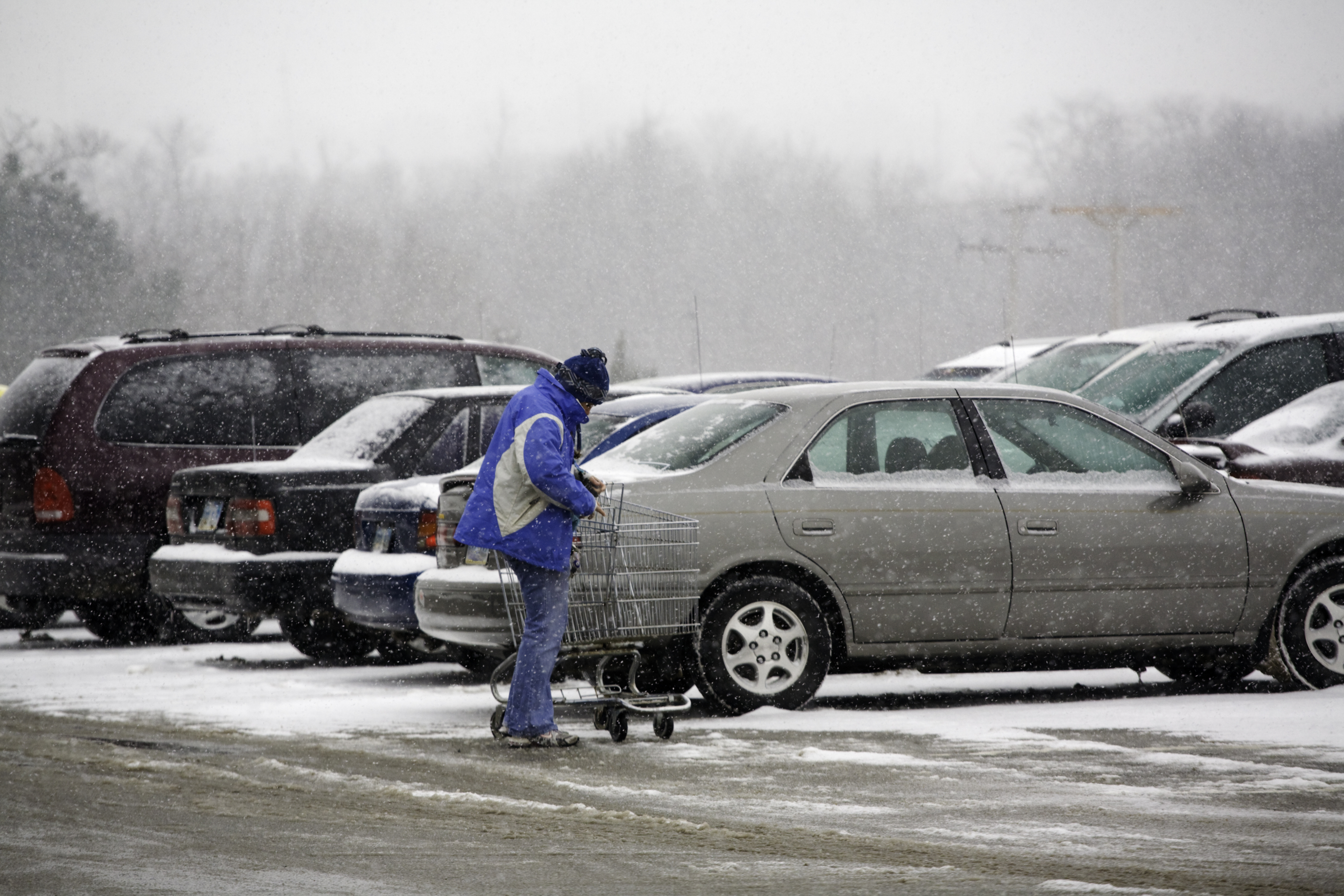 When you're building your commercial snow and ice removal program, there are a mountain of factors to consider. Your main focus should be on precision for your service needs because one small misstep can snowball into many larger ones that can ultimately bury your snow removal program. Here are eight mistakes you'll want to avoid as you plan for snow season.
Snow Removal Mistake 1: Getting a late start on your Commercial Snow Removal RFP process
Starting your RFP process late doesn't mean your snow removal program is doomed. But it will likely make the process (and your entire season) more challenging for a couple of reasons. For starters, you will likely end up paying more for services and not getting your first pick of the most qualified local servicers, who might already be booked for the season. You can avoid this by starting your process in June or July. If you send your RFP out by early July and give providers 30 days to respond, you'll have August to make your decision and get contracts approved and signed by early September. That gives your chosen provider enough time to prepare before the first snowfall.
Snow Removal Mistake 2: Not aligning internal priorities before sending your RFP
The quickest way to set your snow removal program up for failure is by not aligning organizational priorities right out of the gate. Confirming that stakeholders at every level, from your corporate leaders to your local or regional site managers, agree on the specific services you need before sharing your RFP helps ensure your commercial snow removal services provider is positioned for success and you get the services you actually need and want.
RELATED ARTICLE: 7 Musts for Your Snow and Ice Removal RFP
Snow Removal Mistake 3: Not having site maps
Including property site maps in your RFP is a critical first step in ensuring your snow removal program will be a success. Sharing them with potential providers gives them a broader understanding of how to price your services accurately. Once selected, they can pass them on to the local servicers who will be working on your sites. It will provide a higher level of clarity up front for both you and potential providers to ensure your needs are understood and that your requested snow removal services are priced appropriately.
Snow Removal Mistake 4: Not including push maps or staking properties
While site maps offer important overall location details, push maps are essential for local servicers to effectively complete their work. Push maps are just what they sound like: They tell the providers where the snow should be pushed so that it doesn't block work or traffic on your sites. You can include push maps along with your RFP and reaffirm the information with site walks with your provider after the contract is signed to make sure everyone's on the same page before the first service is needed.
The push maps you share with your snow and ice removal provider can also come in handy for staking your sites ahead of the snow season. Stakes serve as a guide for servicers, preventing damage to turf, curbs or other obstacles they may encounter during snow removal. They can also help servicers complete their work more efficiently, which helps get your sites cleaned up and opened faster.
Snow Removal Mistake 5: Not communicating priorities
Your commercial snow removal service partner's aim is always to clear all of your sites as efficiently as possible based on your agreement. But knowing which areas should be completed first, especially during a heavy or lengthy snow event, is important. Whether it's parking lots, sidewalks, driveways or loading docks, designating the highest priority area(s) will ensure they're clear first.
Download our SNOW & ICE BEST PRACTICES eBook to make sure you are prepared for
pre-season planning, winter maintenance, and post-season success.
Snow Removal Mistake 6: Not specifying service times
Properly timing your snow removal service is crucial to achieving the best results for your sites. Because not all businesses are open during the same hours, being clear with your snow removal partner about when services need to be completed enables your customers, tenants and/or employees to access your property safely. If you have specific time requirements for work to be completed, be sure that they're specified in your RFP and statement of work.
Snow Removal Mistake 7: Not knowing local snow removal ordinances
Unlike the others on this list, this mistake is one you can avoid by having an experienced snow removal partner. They should be able to confirm that the services you're asking for are permissible in your local area. For example, if you want to use sand in your mixture for increased traction, an experienced provider will be able to tell you if local ordinances permit it (some do not) so you can plan your program accordingly.
Snow Removal Mistake 8: Not having appropriate communications processes in place
Effective ongoing communication is one of the most important elements of a successful snow removal program. You can avoid critical communication mistakes by first resolving the essentials, such as who will be communicating with whom. Will your partner be working with you through your system, or will they be in direct communication with the various sites that will be served?
Confirming your preferred methods and channels of communication helps get your program off on the right foot. It sets the stage for communication throughout the season, from timely pre-storm updates to real-time communications on services being performed, so you'll always know when your sites are cleared to open.
Partnering with an experienced, trusted snow removal provider is the most expedient way to help avoid these common (and costly) mistakes. If you're looking for a commercial snow removal partner for the upcoming season, consider MCS. Contact Tom Snyder or Teresa Phelps today to request a quote and learn how we can partner with you to effectively meet all of your snow removal service needs.
---