Getting Smart About Energy Savings for Commercial Properties

Dan Riddle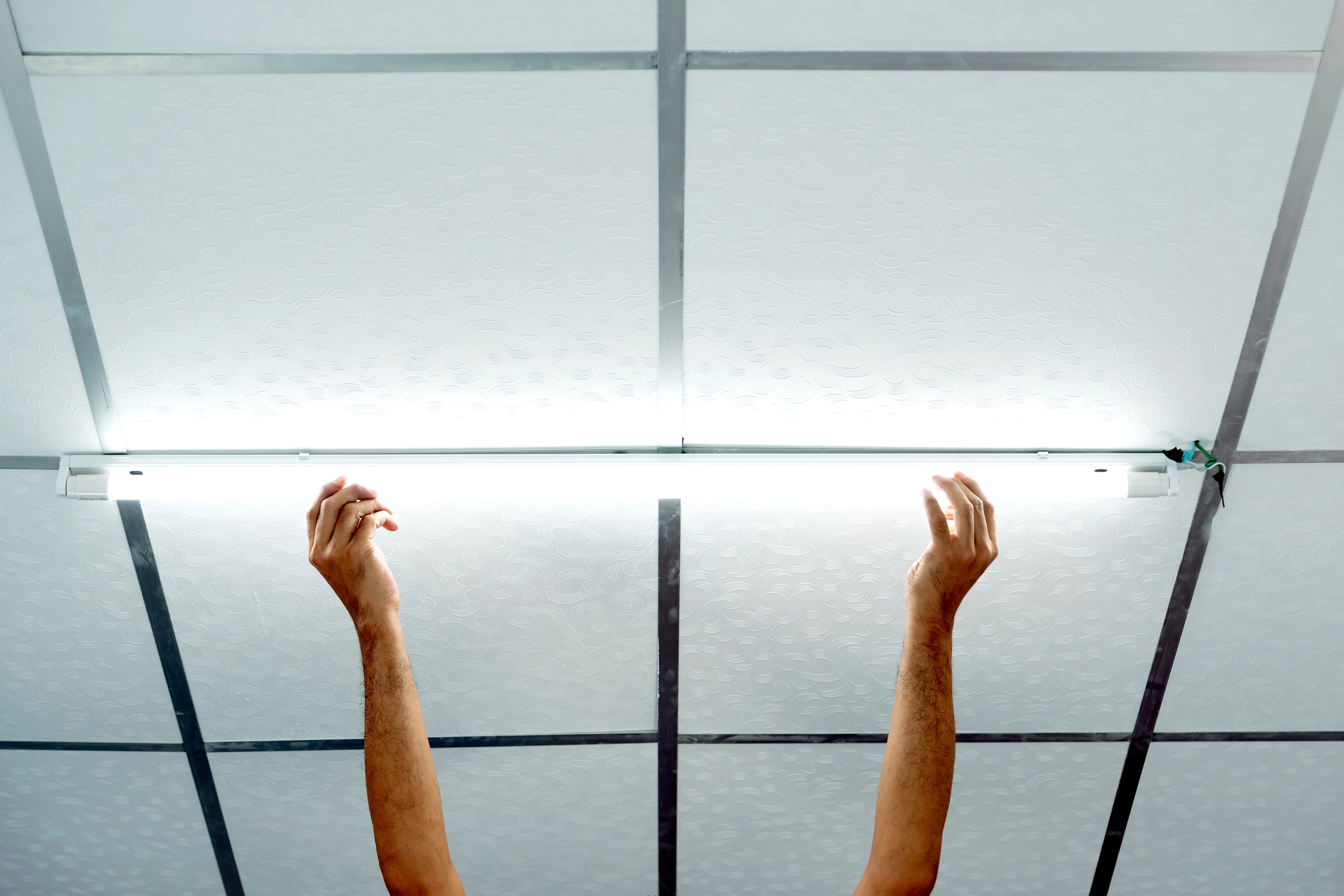 The amount of energy your commercial buildings use is dependent on many factors—and only so many of those are within your control. Here are a few ideas and action items to help you create an energy-savings plan for your commercial buildings.
Plenty of factors determine the amount of energy your commercial buildings use—and only so many of those are within your control. What factors can you address directly, and which might benefit from education and awareness?

Here are a few steps you can take to create an energy savings plan for commercial buildings of all sizes.
DIRECT ACTION
As a commercial property owner or facilities manager, you already know that energy is a big expense. That's true on a national level too, as commercial buildings account for approximately 18% of all U.S. energy use. Here are a few big (and small) actions you can take to save energy in your commercial buildings.

Start with an energy audit. Energy use accounts for approximately one-third of commercial property budgets, making it the single greatest operating expense, so understanding exactly where your energy dollars are going can help you create an effective energy savings plan. Conduct an audit with the help of a qualified energy auditor to assess potential areas for savings that you can implement based on your budget and goals. The Association of Energy Engineers provides a directory of certified professionals, or you can always check with your local utility company. From here, you can work with your property services provider to implement energy-saving programs over time.

Make the switch to LED. Lighting alone accounts for around 17% of all electricity used by U.S. commercial buildings, so shifting to LED lights can definitely yield energy savings. Besides using 90% less energy than traditional lighting, recent performance improvements in LEDs mean they yield the same level of brightness without the added expense. Keep in mind that the are upfront costs for switching to LED lights, but long-term it can result in significant savings. The average LED light bulb that is used five hours per day will save $10-$20 dollars per year in energy costs versus an incandescent bulb and can last 30 years or more.

Use timers and motion detector switches. Installing motion detectors in low-traffic areas and restrooms not only reduces energy waste in unused (or less frequently used) areas, it can also enhance safety by lighting walkways at night and alerting security staff to unknown visitors. Lighting timers can offer similar cost savings during off hours like evenings and on weekends.

Retrofit your HVAC. Retrofitting (adding additional components to) your existing HVAC systems can yield measurable commercial energy savings—up to 35%, according to the Department of Energy—while also improving indoor air quality. Components like air economizers, heat and energy recovery ventilation, demand control ventilation and building automation systems can have a big impact. And retrofits also potentially can help extend the life of your existing systems before replacing them.

Upgrade the windows. While doors are often the greater focus, windows are responsible for about 10% of a building's energy, and they influence other end uses that can constitute up to 40% of a building's energy use. The good news is, saving energy (and money) in this area doesn't have to mean total window replacement. Small upgrades like insulating window films can result in a 3:1 return on investment.

Consider a solar upgrade. Shifting to solar energy is a significant investment, but it's one that can yield substantial energy savings for the long term—especially as the cost of switching continues to fall. If you're considering making the switch, research potential federal and state incentives that could make the initiative more affordable for your buildings. And remember that under the Inflation Reduction Act of 2022, buildings that improve their energy efficiency by at least 25% can claim the Energy-Efficient Commercial Buildings Tax Deduction.


TENANT AND EMPLOYEE INVOLVEMENT
While energy consumption for commercial properties obviously varies based on their type, tenants or your employees may control up to 80% of a building's energy use. This makes their participation critical to your energy saving efforts. Here are a few ways to get them involved whether you rent your commercial properties or use them for your own business.

Implement a green lease. Get off on the right foot from the start by converting your standard lease format to a green lease that incorporates education and expectations around electricity use as well as other sustainability issues tenants are interested in, such as water use, waste reduction and recycling for a more comprehensive approach to savings.

Inform and engage. When it comes to educating tenants and employees about energy savings in your commercial building, you won't need to start from scratch: The EPA's ENERGY STAR program offers a range of campaigns and materials for commercial use. They include items like tip cards that you can share, encouraging them to take actions like turning off equipment when it's not in use and ensuring air vents are clear. (Vents can use up to 25% more energy if they're blocked or covered).

Encourage the use of energy-saving products. You may control the purchase of bigger appliances in your commercial building, but encouraging your tenants to choose them is important as well, from computers and copiers to water coolers and kitchen appliances.

Offer incentives. Partnering with your tenants on energy savings is easier when the benefits are mutual. Consider offering education sessions (with food provided) to engage tenants in cost-saving measures and providing rewards to tenants willing to share energy consumption data. Having this info can help you fine-tune your energy-savings plan as well as work toward ENERGY STAR certification, an initiative that can save your buildings even more.

A knowledgeable commercial property services partner can help you discover and unlock savings in your commercial properties as well, through regular inspections and proactive maintenance. Contact MCS or Chain Store Maintenance - an MCS Company, to find out how we can help make your commercial energy savings plan a success.