8 Tips to Get Your Commercial Landscaping Ready for Spring

Tom Snyder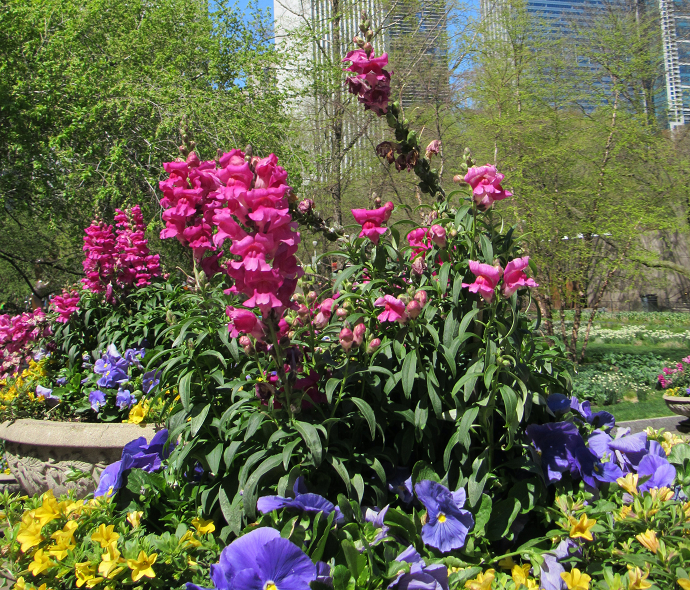 Even though there's still a chill in the air — and, in some places, snow on the ground — it's time to start thinking about your spring clean-up landscaping. Make plans now and ensure your commercial landscaping partner understands your expectations so they can prepare an appropriate strategy for your properties.
Take these eight steps to get your commercial property ready for spring.
1. Inspect trees for freeze damage
Extremely cold temperatures can cause long-term damage to your trees and shrubs. Trees like palms and most fruit trees are hardy enough to withstand a short-term freeze. But if palms appear damaged or dead, don't count them out. Start by cutting off only the dead fronds and give them a few months to see if they come back. Similarly, for fruit trees and shrubs, keep an eye on them for now, and when they sprout, you can prune them back to the live growth.
2. Trim back perennials for healthy growth
Cutting back perennials in late winter will encourage spring growth. Cut back varieties like ornamental grasses; low-growth or semi-evergreen plants like hardy geranium, dianthus and hellebores; and perennials that birds feed on like sunflowers and black-eyed Susans. Because their leaves help protect their roots, leave tender perennials like hyssop and garden mums standing.
3. Prevent weeds with a spring pre-emergent
Make weed prevention part of your spring landscaping clean-up efforts by applying a pre-emergent to your turf. This is typically done in early spring but aim to do it before weeds are visible. Then follow up with another application late in the season.
4. Give your flower beds some attention
Before adding new plants and flowers, take a few steps to refresh your flower beds. Prepare flower beds at least a couple of weeks before you plan to plant your spring flowers by turning over the soil, adding nutrients and removing weeds as needed. Then finish with a fertilizer that's designed to work best with what you'll be planting.
5. Fill your flower beds
Whatever you choose to plant, aim to add native and adaptive species that are zoned for your area. This will help ensure their likelihood of surviving and thriving in your local climate. And we always encourage you to keep water conservation in mind when selecting any flowers or plants.
6. Make sure you mulch
Mulching makes your landscaping look better and have a better chance to thrive. It improves the quality of your soil, discourages weeds, provides insulation against the cold and helps conserve water. Apply a new layer of mulch as part of your spring landscaping or remove old mulch and replace it.
7. Aerate for healthier turf
Core aeration removes excess thatch buildup, encourages growth in the root system of your grass, and helps it stay healthier overall. Your landscaping partner should use a core aerator to easily tackle this task for you, so you can keep your turf in top shape.
8. Assess your irrigation system
Pipes can freeze or become damaged during the winter months. Once it's warm enough to do so, your commercial landscaping partner should conduct tests on your irrigation system to ensure it's in good shape, making any necessary repairs and monitoring for leaks all spring and summer.
BONUS TIP! Don't forget to have your parking lots and driveways checked for cracks, potholes, salt/sand residue, fading stripes, and other areas that need to be addressed before they turn into major issues. Read 5 Ways to Make Your Parking Lot Safe >>
Maintaining a commercial property's landscaping most likely requires the knowledge and expertise of a professional landscaper to ensure your properties look their best. MCS can partner with you to meet all of your commercial landscaping needs this spring — and all year round — whether you have a few properties in one market or hundreds of locations across the country in various climates. Learn more about all of our exterior services or request a spring clean-up landscaping quote today by contacting Tom Snyder or Dan Riddle.